Last Updated on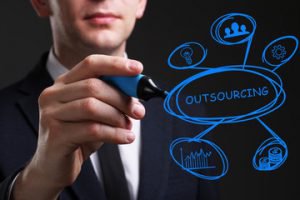 Choosing software development outsourcing isn't as simple as it seems. It can be tedious as well. It is not as simple as choosing a company on a whim. Choosing the right software development company for your product is like hiring an entire crew to build your ark. A small mistake can give a lethal blow to your company. Quatra check the company whom you will work with over the next few months or even years as it may decide your success or failure. In addition, always remember to think "Price to Performance ratio". Is it worth to spend your hard-earned money and gain trivial benefit in return? Here are the few tips to choose software development outsourcing partner.
1.Price
Some are cheapskate. It would be the best to avoid two extremes. It is like buying products on market. Every time when you buy cheapest things like earphones or cables from the street vendors, things got wrecked after a week or two. The same goes with buying services. 1 dollar thing will worth 1dollar.  There can be some exceptions like certain companies offer really worthy discount to the customers as open house or certain kind of special occasions for them.
If you choose the cheapest offer over anything else, eventually you will end up paying more at the end of the project.
Technological debt- Poorly written code, lack of tests, lack of user-friendly interface, hard to work on or maintain, lack of documentation.
Source code ownership – You don't have the ownership of that source code, you will only get a bundled code or the company will offer you to license the product though you have done the payment for that development.
This factor is crucial in deciding which company to choose over. This is also related to other factors as well. Although Money can make everything, it is going to be disastrous if you are going to be like pouring your money wholly into this thing without considering other facts.
Doing research
These days, people don't bother to go all the trouble to face the predicaments head-on or willing to take risk. Instead, we can get away from these. How? Referrals from your friends, recommendations from surfing the Net, etc. There is no such thing as overflowing information. Gather as much info as possible before you get to work on it based on the facts I mentioned.
Internal Assessment and Preparation
Prioritize this before contacting any potential software outsourcing services the company must take the time to complete an absolute honest assessment of their current developmental capabilities. And it is also essential to state precisely what your application goals are. Not to mention, it is also necessary to define the scope of your project. Only then the company will be able to help you achieve those.
Communication
This plays an important role in software development outsourcing process. And this one is directly proportional to the price as outsourcing companies often use novice programmers who lack advanced English skills in order to give in for those who love to bargain. The best firms that seeks the best will only hire the top talent in their country. It is also related to the location of the company which we wish to work with. Apparently, most outsourcing firms are located in East and South Asia, where English is infrequently spoken in daily life. This communication barrier used to taint the precious fruition developed by the programmers. Just look for the expert company which can help you achieve your goal with professional employees such as bilingual software engineers.
Industry Experience
Of course, we need to get all information to anticipate whether the outcome is going to be success or breakdown. Among all those information, it is unnecessary to look into all factors concerning the company. Just by looking for the company's performance in the past can turn the clients on or off. It is crucial when seeking software outsourcing services to assist with a major software development project and to act as an asset well into the future. One question to snatch the point is whether a given outsourcing company implemented these same type of technologies in the past. Managers ought to ask specifically such as the names of the clients, the project scope and the actual role of the outsourcing company fulfilled in the process as well.
In this way, it is relatively easier for you to filter out the best from the best companies. At least, you won't fall for the tricks of the outsourcing companies which target budget companies.