Last Updated on
Choosing the Right Software Development Process for Your Business
How active business solemnly depends on the software behind it. Software is increasingly becoming a tool to determine the growth of a business. The need for high-quality digital product and service is not limited to either customers or the producer. Customers require quality products and superior user experience while the producer wants to stand competitions within the enterprise ecosystem by producing quality product and services. Therefore, to fill the gap created by business companies as they compete, various software development companies have been started.
When in need of the right software developer today, there is a need to make informed decisions before selecting who will service your needs. The task seems too easy to execute, but in the long run, you will undoubtedly agree with us; it's not as easy as it appears. You need first to assess the reputation of the company. A good company must have proven desirable record of accomplishment in developing essential software.
The second tip is to seek clarification on software development methodologies the company is using. Seeking explanations helps, you weight out if the software will satisfy your needs. A good software developer must be in a position to explain how to develop a software project step by step just in case he or she claims to be an expert in project management processes.
Further, you need to ask how the company does testing of their software and what control measures they have in place. Seeking for such answers, ensure that you are working with a legit company. It also gives a feeling of security to your business.
The last tip when choosing the right software developer is to check the location of your service provider. During the software development process, it is good to work with a developer or a team of developers who gives able time in planning on the best time both of you can meet. If your developer is far from you, it might end up being costly to you just in case you want to view the work on progress.
If by chance you make the wrong decision by not adhering to above tips and select a service provider with poor software, it can lead to delayed conveyances, dissatisfaction among employees and customers and overall poor business performance.
Now that you have ground information on how to select the right software developer, below we give you some of the best software development life cycles you can always choose. Have a look at them!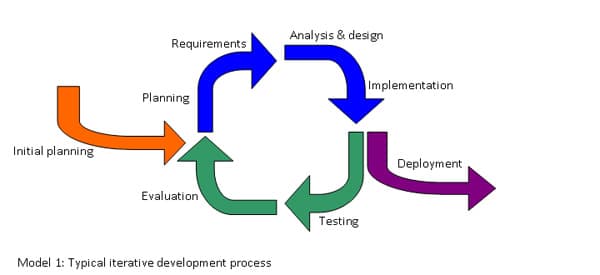 The primary purpose of the Iterative software development process is to create an incremental system. The system starts from basic features and progresses forward as new features are added into the system until it's completed. If you compare the Iterative model and indeed as the word suggests with, Waterfall, it allows flexibility and trying of new ideas in the process. It also allows time for changes in case of mistakes.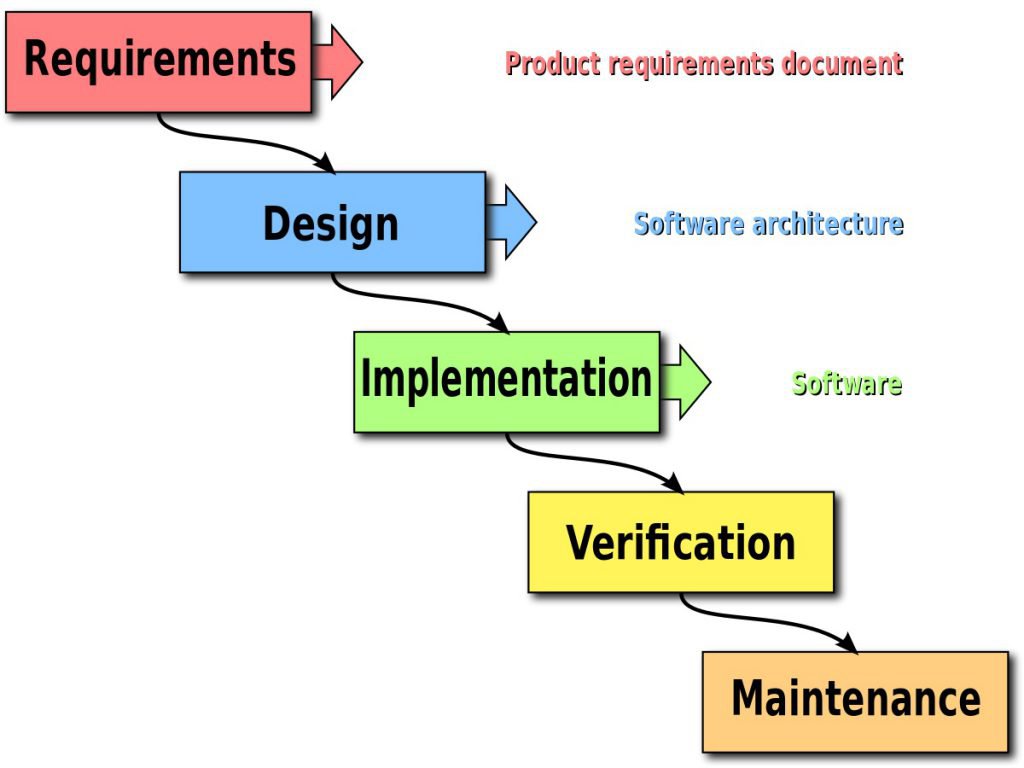 The waterfall is classified as the oldest and the easiest to use of all software development process we have in the IT industry. Unlike Iterative, Waterfall process involves finishing one phase of software before moving to the other. Once you complete a stage, test it and once proven, you do not need to go back there again. Waterfall ensures that the software development process is divided into interdependent phases.
When using Waterfall, it's prudent to note that delays on early stages can hamper the whole project process. It is therefore vital to note that since there is no space for revisions, once a phase is completed, arising amenities cannot be fixed until up to repair stage. This model does not work well in case there is a need for flexibility in trying new ideas.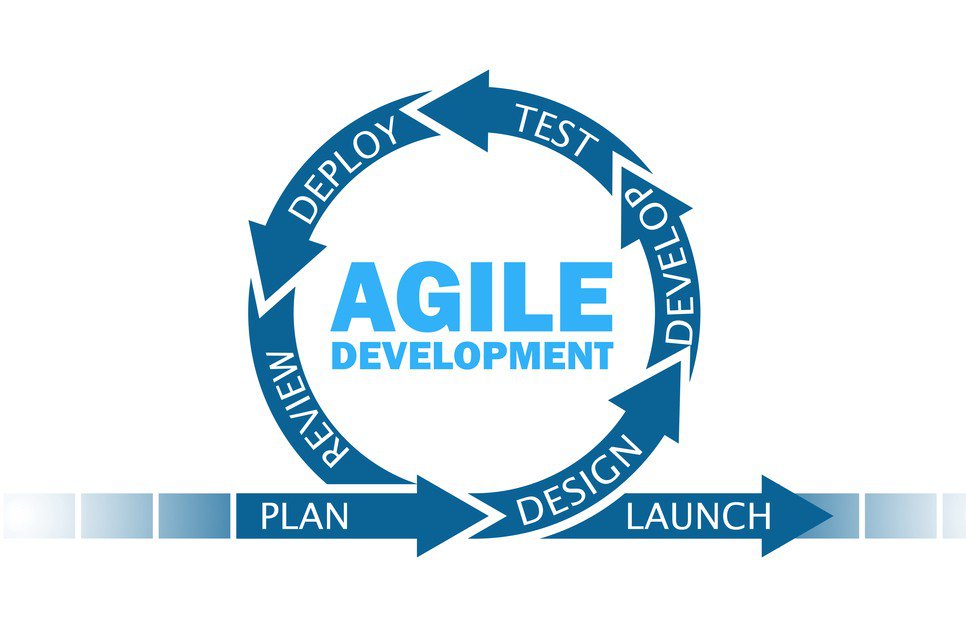 The only model that delivers software by breaking it into cycles is the software development process agile. Even though its software is broken as such, the entire process is realistic and aids reliable software. Agile release ongoing operations justified from the previous one by incremental changes. Before publication, interaction is first done, and when proven, a statement is initiated before proceeding to the next step.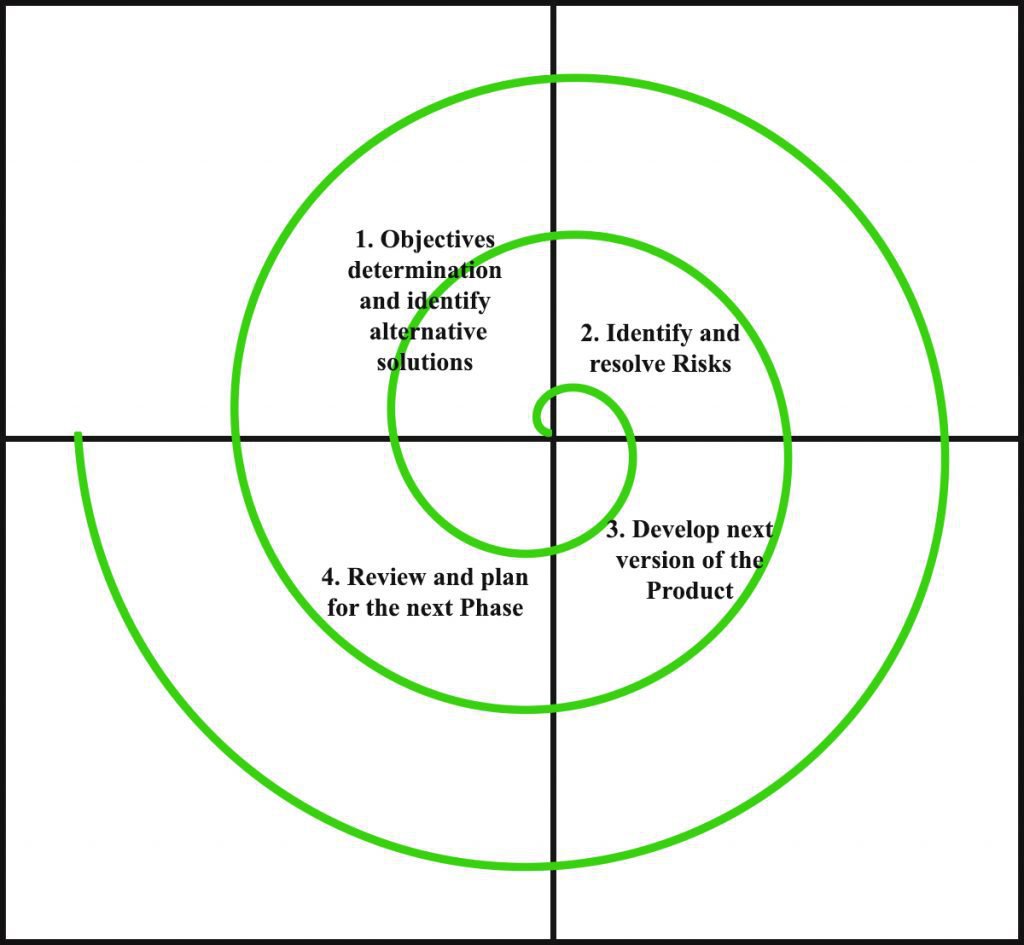 The spiral model borrows a leave from the Iterative model. The entire software development process passes through four phases in a spiral way before it's completed. The four steps allow refinement of the end software.
Conclusion
Every software development process and its methodology take into accounts unique process that aids similar software at the end. Choosing the right method solemnly depends on how fast you need it, expected outcome and probably the team working on it. As a business owner, the best way is to consider outsourcing software development projects from reliable companies such as Osbay. It is important to know the outsourcing software development pros and cons before hiring a company. One of the main advantages of these processes is that they ensure that the software development system follows the guidelines that have been set.