Last Updated on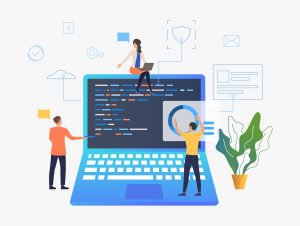 When it comes to custom software development costs, they tend to vary from one company to the other. If you are looking for a company to help you develop your company or business website and send several requests for proposals don't be surprised when you receive different proposals that range from a low price to higher prices up to$300,000. There is a huge gap involved in terms of costs and this normally tends to leave most people too much surprised not knowing what to do.
Different development companies have their own pricing and model of business which makes every one of them have different cost structures. We are going to expound more on this by discussing various software development company websites below.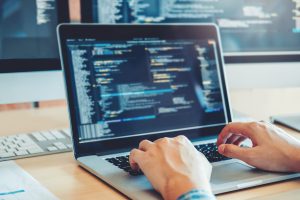 There are different types of classes of companies that develop software. These classes include:
1. The enterprise development companies
These are companies that deal with large projects which charge very highly from $500,000 to $100,000,000 and above. Their hourly rates are normally high with a minimum of $250 per hour. Such a software company normally deals with fortune 500 companies and governments.
2. The big business class software engineering company
These are companies that are located around the world with offices in different countries. They deal with projects that range from $125,000 and above. These are actually the most prevalent among software developers.
3. The mid-tier development class
These are enterprises that range from small to medium size. These companies normally have about 10 to 100 employees and they can also involve fortune 500 companies sometimes. This class aims to provide a balance between quality and class.
4. The small development class
This class involves a small company with about 2 to 10 employees and the business is normally run at a low budget. Their hourly rates tend to vary from $75 to $175 per hour.
Custom Software Development ExamplesHere we are going to list down various software development companies that you should be familiar with.
Development Company
The Agile software solution company provides complete client satisfaction, fast ROI, better control of your project, reduced risk, as well as a high rate of product quality. This state-of-the-art development company provides all the essential features that make sure your project is set on the right track once the development stage has begun. Some of the services they provide include QA, automation & DevOps, enterprise applications, digital marketing, and product development.
The Outsourcing bay is a custom software development company that provides services such as Q&A testing, custom software development, mobile app development, agile product development, and technical support services. Osbay delivers high-quality products which are easy to use and help to add value to an enterprise. Osbay has been involved in projects such as Tripper, Canon EOS M2, Kokokusha, among many others.
This is a digital service agency that is based in Portland, OR and was founded back in 1998. The agency has a team of about 30 members who use their exceptional skills to develop digital products, web pages, and innovative apps. Some of the services that Emerge provides include strategy, design, and technology. They design and create mobile products. They also design and create a stunning website for your company.
For enterprises they create application platforms that are integrated into your systems and processes involved in the enterprise. They are also well versed with Internet of Things (IoT). They can connect and control your IoT hardware. They also develop custom platforms that bridge into the E-commerce integration to provide the best customer experience.
SumatoSoft is a custom software development company that helps to develop complex software solutions. SumatoSoft is trusted by companies in more than 15 countries around the globe. Some of the services they provide include UX/UI design, QA and testing, Business analysis, among many others.
Some of the solutions that the company provides include enterprise apps, blockchain, Internet of Things (IoT), Artificial Intelligence (AI), Big data, Machine learning, startups applications, mobile applications, web applications, chatbots, SaaS development.
This company has aligned itself in a manner that it provides uni
que engineering solution to companies who experience complex issues as they evolve into more digital sophistication. It has captured the interest of fortune 500 companies who have sought for their highly effective services.
Bottom LineThe about us of software company provides you with all the information you need to know about them and learn about their history. When you learn about a company you are well able to make an informed decision in determining whether they will be suitable to provide you with the kind of service that you want.