Last Updated on
Introduction
The term "web development" refers to the process of designing, developing, and maintaining websites. Web design, web publishing, web development, and database management are all included. It is the building of an internet-based application, such as a website. Over the year, web design has been ever evolving and adapting. Things change quickly in the world of web design. Not only do design trends have seemed to shift on a dime, but the software used to create websites does as well. Web development and design, on the other hand, are really not going away anytime soon. Today's web design environment may best be summed up as a competition to give the greatest adaptable, all-in-one design-to-code answer for engineers, designers, and small business owners, thanks to the development of the no-code trend (and drag-and-drop everything).
Contents
Top 5 Web Development Software For Developers to Use in 2022. 1
Web Development Vs Software Development. 2
Top 5 Web Development Software For Devlopers to Use in 2022. 3
What is Web Development?
Web development is the process of creating and maintaining websites; it is the work that goes on behind closed doors to make a website appear attractive, work quickly, and provide a consistent user experience. Web developers, often known as 'devs,' can do it by writing code in a wide range of coding languages. The languages they utilize are determined by the work they perform and the platforms they operate on. Web development skills and abilities are in high competition and well paid all across the world, making it an excellent career choice. It is one of the most easy and accessible higher-paying fields because it does not require a typical university degree. The area of web development is separated into two sections: front-end (the user-facing side) and back-end (the back end) (the server side).
Using HTML, CSS, and JavaScript, a front-end developer takes the responsibility of layout, design, and functionality. They create a concept from the design process and bring it to life. The front-end developer, who writes a sequence of programs to bind and structure the components, make them appear attractive, and insert interactivity, is responsible for what the user sees and uses, like that of the visual appearance of the website, the drop-down menus, and the texts. These programs are accessed using a web browser. What goes on behind the scenes is designed and built by the backend developer. And that is where the data is kept, and there would be no frontend without it. The server that hosts the website, a program for running it, and a database to store the data make up the backend of the web. The backend developer utilizes computer process to make sure that the server, application, and database all work together smoothly. This sort of developer must understand a company's requirements and give effective programming solutions. They use a number of server-side languages, such as PHP, Ruby, Python, and Java, to accomplish all of this outstanding work.
Web Development Vs Software Development
Many of the phrases used to describe features of programming have not had enough time to acquire consistent meaning due to the rapid growth of computer programming. Some of these phrases are misused or interchanged, causing confusion—especially among people interested in pursuing a profession in programming. For example, what is the difference between web development and software engineering? To the regular people, web development and software development are words that are used interchangeably. Both names are, to them, merely fancier ways of saying "code" or "programming," and even though one of the terms appears to apply directly to the web, it's not really a big deal. After all, many web pages rely on web-based software, and software programs run on the web. The differences aren't as significant from this perspective. Web development and software engineering are frequently confused. Individuals in these professions frequently have comparable obligations, but they may operate in different regions and have varying levels of complexity in their daily tasks. Both web developers and software developers learn to program and write code. Software engineers, on the other hand, are more likely to have a bachelor's degree in computer science, and web developers are more likely to have an associate degree. Furthermore, many web developers are self-taught or have attended a training camp to learn web development.
The field of software development is involved in the creation of computer programs (or software). Software developers are in charge of designing, developing, programming, publishing, testing, and enhancing software, program code, and frameworks. Programs and applications for stand-alone mobile and desktop platforms are often developed by software developers. They develop software that enables ordinary people to engage with computer equipment for a number of activities and tasks. Software developers use a variety of programming languages to do something like this. They must also have a thorough understanding of not only best practices in programming, but also the concept beneath programming. Software development, as a result, necessarily requires a wide range of learned abilities. Scrum, or agile development, is a popular method of working for software engineers. Software developers are familiar with DevOps as a culture or practice. DevOps is a method of bringing together software development and operations.
Web development utilizes computer code to produce consumer software in the guise of websites, similar to how software development uses programming languages to generate computer programs. There are several differences between web development and mobile development, which is often recognized as iOS development or Android development. Different coding languages are required for mobile programming than for online development. Although this isn't always the case, website developers are typically more associated with the non-design components of web development. Dynamic webpages that give immersive experience are created by web developers using coding and markup. These pages can range from simple online text files to complex ecommerce platforms. If consumers can access it through a web browser, it was most likely built (at least to some extent) by a web developer. Client-side and server-side web development are the two distinct aspects of web development. Client-side, also known as, frontend development is in charge of all elements that users may interact with directly on the page, whereas server-side or the backend development is in charge of the web page's back-end processes. Users can tell the website whatever they want it to do with the client-side systems, and the server-side systems are in charge of fulfilling those requests. A full-stack developer is someone who can work on both the backend and the frontend of a website.
Web development, similar to software development, is reliant on code, whether it's on the client or the server side. Web development, on the other hand, requires a smaller set of skills than software development, despite the fact that it is nonetheless capable of producing complicated products. A basic familiarity of a few computer languages, such as JavaScript or Java, plus a clear understanding of the webpages' business end-goals are frequently necessary.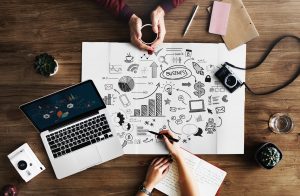 Top 5 Web Development Software For Devlopers to Use in 2022
The functionality and purpose of an excellent web design tool are the most important factors to consider. There is no one-size-fits-all solution. In addition, depending on the developer's purpose, more than one design program may be required to generate the best-designed website. The best web design software makes creating a website simple and straightforward, whether through a coding platform or a drag-and-drop interface. It used to be that the only way to direct traffic to a website was to code it using HTML, CSS, and even JavaScript. Drag-and-drop editors, on the other hand, have become considerably more prevalent in recent years, making it simple for anyone to tweak or even design their own website. Regardless of the choice they choose, it is solely dependent on the developer, and all of them make it easier to incorporate the features they require on their website and can work with extra tools such as form builders, picture hosting, and even content providers. Below is the list of top web development software for everyone to use.
WordPress is a PHP-based blogging software that allows users to create their own website using a PHP/MySQL database on their own server. The software can be used as a CMS (Content Management System) to create a commercial website because it is one of the greatest web building tools available. The WYSIWYG text editor, multiple author co-authoring, search engine optimized permalinks, static page, Trackback/Pingback, member registration/login, and other features are included. Its main features include being simple to install and use, with dozens of site-building toolkits included, rich third-party plugins for use of the expanded functionalities, flexibility and power, and various site templates and themes that are free to use, SEO optimized and friendly for high SERP, and robust community support, with thousands of developers contributing and reviewing WP, safe and active. For people who prefer to save money, WordPress can be used for free for lifetime while it only costs $5 per month for personal use, $8 per month for Premium, $25 per month for business use and $45 per month for e-commerce. Therefore, WordPress does not burden its user financially.
Mockplus may be used as an all-in-one design tool for designers and developers to generate faster, smarter, and easier website prototypes using simple drag-and-drop, as well as mobile and desktop app prototyping. The software contains a lot of incomparable characteristics to produce better design and development, with a single objective to keep users focused on the design on its own rather than the tool. Its main features also provide a set of ready-made components (3000) and icons (200) for rapid prototyping by the user. It also includes a number of features to improve the design efficiency of creating repetitive webpage elements and layouts, such as the Repeater, Auto Data Fill, Format Painter, and Paste Style. the most comprehensive approach to preview and test a project, including exporting to a picture, exporting to a demo package, publishing to online and offline HTML, viewing on a mobile app via a QR code, and so on. The MindMap and UI Flow design modes can also aid in swiftly reflecting design ideas and project organization. The prices are for individual – $199 per year, Team (10 users) – $1999 per year and enterprise (up to 30 users) -$9999 per year.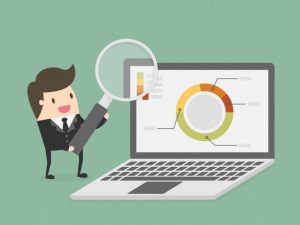 Macaw stands out among the greatest website design tools by offering the same freedom as the user's favorite image editor while also writing semantic HTML and CSS. It also allows the user to create a responsive website with gorgeous typography and system fonts, allowing the user to edit all of the parts at once. It cannot be overlooked if a developer is looking for free website design tools with a reasonable learning curve and flexibility. The most important characteristics are: The user's design components may be saved in their own library for later use, the Alchemy tool can transform the user's design elements to CSS or HTML codes, a real-time layout engine lets the user alter their design elements with ease, and their entire website will be optimized for all devices. What's amazing about Macaw is that it is completely free for users to use so it will not burden its users with expensive prices.
Weebly is among the most famous web development tools between many people who want to start their own sites because it is simple to use and geared toward personal, business, and professional websites. Above all, it allows the user to create site-building work without any coding experience, while also allowing the user to edit the HTML or CSS if they have a coding background. The main features include more than 40 layout designs, including website maps and portfolios, to help you get started in web design and development, a plethora of information buttons, pop-ups, lists, and email sequences to manage the user's workflow, and an extremely simple switch among both responsive and trendy templates or themes readily accessible on the app. Weebly can also be used for free for Basic use, and the prices start from $4 per month to $25 per month for business uses.
This is a patented technology web development tool from Adobe Systems that is available for both macOS and Windows. Furthermore, it provides a pleasant environment for the user to work on the web, combining a code editor with a live view. Another cool feature is that the software provides a free trial period, allowing the user to experiment and determine whether the software is right for them according to their preference. Adobe Dreamweaver's main features are that it has an adaptive grid, that it allows the user to write and modify any code, including JavaScript, HTML, CSS, and XTL, and that its WYSIWYG interface allows the user to see how the final outcome will turn out while creating. The pricings start from $9.99 per month to $82.99 per month for individual users and from $33.99 per month to $79.99 per month for business users.
Final Words
All of the tools mentioned above can certainly assist a developer be much more creative and productive at the same time. When deciding which tools to use, it's still necessary to check the software's features to see if it meets the developers' web design project requirements.