Last Updated on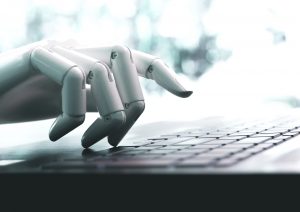 Today, there is no one not having a mobile phone except babies all over the world. The more the global technology develops, the more it becomes easy to communicate each other. But it would be completely difficult to communicate if someone does not have a mobile phone to communicate. A mobile phone is very effective that it replaces many other things such as immovable wire phones, electric lights, radios, television, personal computers, notebooks, books, mails, recorders, cameras, dictionaries, gaming devices such as Sony PlayStation or Microsoft Xbox, clocks, etc.
There are a lot of mobile phones produced by a great number of mobile phone companies such as American Apple and Motorola, Canadian BlackBerry, Chinese Xiaomi, Oppo, Vivo, Lenovo, OnePlus and Huawei, Finnish Nokia, Japanese Sony, Taiwanese Acer, Asus and HTC etc. There are over a hundred mobile companies all over the world and they are rivaling each other in the global market. So the comfort and technology of mobiles have become the most modern and developed at this moment. Anyone can have any mobile having different sizes, storages, designs, batteries produced by any company with the respective prices. But the body of a human becomes worthless when it has no soul, the spiritual part of a person. In the same way, the mobile would definitely be useless when it does not have any mobile application.
A mobile is useful for a lot of multi purposes only by the respective applications. A lighting application is needed to use as a light. A radio application is needed to listen to the radio. And a game application is required to play a game. As the mobile phones become essential in every life, the mobile applications are vital in using mobiles as well as mobile application development companies, the mothers of mobile applications. The following are the best mobile development companies in Europe for the year 2019.
Intellectsoft
It is an international privately owned company with offices around the world including London, San Jose, Oslo, Berlin, Kiev and Minsk. It was founded in 2007 and has enjoyed year on year growth within the mobile application and software development market since its inception. Intellectsoft has over 350 employees all over the world at the moment. It has worked over 70 clients to deliver in excess of 100 successful projects. Intellectsoft has grown to be a reliable partner for software development for companies which have a global status like Nestle, Eurostar, Jaguar, Universal Pictures, Diageo (Guinness), Land Rover, NHS, Harley-Davidson, etc. Its minimum project size is 25,000 USD and hourly rate is 50 USD to 100 USD.
Hedgehog Lab
It is a digital product consultancy that designs and builds software for the businesses from all over the world. It is one of the top application development companies and specialized in mobile application design and development. Hedgehog Lab has offices in Newcastle, London, Boston and Hyderabad. It is a reliable partner for software development for global companies such as B&M Retail, Thales Group, Santander, Mitsubishi Motors, EDF Energy, Microsoft, Lloyds Bank, CMC Markets, Financial Times, Toyota Motor Corporation, etc. It was founded in 2007 and minimum project size is 50,000 USD and its average hourly rate is 100 USD to 150 USD. It has 120 employees helping enterprises with emerging technologies.
Droids On Roids
Droids On Roids is a mobile and website application development company from Poland established in 2011. It delivers full mobile, website and backend services for many companies in United Kingdom and United States of America for native IOS development, native android development, Flutter development, and frontend and backend website development. The services also include Product Design Workshops, application design, application maintenance, and Quality Assurance. They have developed more than 130 applications and some of its famous applications are CCC Shoes and Bags (the mobile commerce application for the largest footwear retail company in Central Europe), HoneyBee (A personal finance application offering a quick way to get an advance on the customer's next paycheck), Loop (An application connecting to the Wi-Fi display and allowing to seamlessly share videos, photos and video chats with friends and family, and Veepee (An application allowing easy and secure shopping from the best brands, at the lowest prices.) Facebook, Facebook Messenger, WhatsApp, Reddit, Atlassian, Bitrise, Deezer, etc. use their open source libraries in their famous mobile and website applications. Some of global brands working with Droid On Roids are Walt Disney, Giphy Cam, LiveChat, Electric Objects, Unilever and Nestle. Its minimum project size is 50,000 USD and its average hourly rate is 50 USD to 100 USD. It has 49 employees.
Fueled
Fueled specializes in designing and developing award-winning mobile applications and websites that are fast, attractive, responsive and easy to use. It has made headlines with their work for high-flying brands like HBO and Glamour, even when 85% of their work is with SMEs. . The company is Headquatered in New York and also has offices in Chicago and a UK presence in London. Fueled provides full-service engagements to enterprises and also offers individual application development and mobile strategy services. The Fueled work processes involve key branding, focus on engaging user experience, development of application interface and final polishes to builds. Solutions are carried out by a combination of strategy and planning teams working in partnership with branding and digital design experts. Fueled creates beautiful and engaging designs with innovative user interfaces. They have an inpressive portfolio and have won awards from the Webbys, Hive and W3, to name a few. Passionate about their work, their team of designers, engineers and specialists can build for any platform and at any budget. Their key features are full-service mobile application development and strategy, support from strategy and planning teams for application development, focus on creating beautiful, engaging designs offering innovative user interfaces. Its minimum project size is 75,000 USD and its hourly rate is 150 USD to 200 USD. It has about 250 employees.
Appinventiv
Appinventive is a global application development company founded in 2014 and it is empowering disruptive startups and Fortune 500 companies in bridging the gap between ideas and reality through innovative mobile solutions. They have a team of over 500 mobile application developers and they have designed and developed over 900 mobile applications globally in just 5 years. Its headquarter is in Noida, Utter Pradesh, India and offices in United Kingdom, France, United Arab Emirates and United States. Appinventiv expertise in software development spans from mobile (both IOS and Android) application development, wearable technology, Enterprise mobility to Block chain application development. Its minimum project size is 10,000 USD and its hourly rate is 25 USD to 50 USD. And it has about a thousand employees.
Five
Five is a mobile design and development agency that has offices in Croatia and United States and it has built award-winning digital products that generate returns for their clients. Major brands such as Rosetta Stone, Marriott International, Penguin Random House, Napster and Choice Hotels has made Five build their core mobile products and strategies. Five has nearly 250 mobile developers. They use React Native to develop hybrid solutions, and take charge of the entire application development process from UX/UI to testing and server maintenance. It has managed to build a solid expertise at mobile application product market research, application design and development, as well as application growth marketing. Its minimum project size is 10,000 USD and its hourly rate is 100 USD to 150 USD.
Magora
Magora Systems is a London-based application development company founded in 2010 in London, United Kingdom, with an eclectic portfolio of mostly small-business clients. It has ranked top in Top UK Application Developers in 2018. They have developed applications in IT, arts, utilities and education sectors for global brands such as Unilever, Danone, Cisco, Yandex, Toyota and Sberbank. Their development offering is full stack, including UX and UI design, and they also do consultancy on application marketing strategy, application store optimization and automation of reporting systems. Their key clients include Danone and Innovo Care and their focus is on B2B and B2C applications. They also develop wearables. Its minimum project size is 10,000 USD and its hourly rate is 50 USD to 100 USD. It has 250 employees.
Ready4S
Ready4S is a full-service website and mobile application development company based in Cracow, Poland, with offices in the UK and Ukraine. It started in 2011 with a team of more than 25 employees creating digital solutions for organizations both large and small. Under a tight deadline, Ready4S developed and implemented an application solution to give the client's employees easier access to customer data. The team earned praise for its cooperative approach, project management skills and quality results. Its minimum project size is 10,000 USD and it has 50 employees. It has made application developments for global brands such as Coca-Cola, Roche Poland, Sidly-Care, Jaba and Extra-Life.
Miquido
Miquido is an Artificial Intelligence and software design and development company that excels at building AI-powered applications and website servies. They have delivered over 100 solutions for music and video streaming, m-commerce, FinTech or healthcare, with 90% of projects coming from referrals. They take care of website and mobile development (Front-end Development, Back-end Development, Native and Cross-platform mobile applications), Artificial Intelligence (Data Science, Machine Learning, Computer Vision, Voice Assistants and Chatbots), research and development (Proof of Concept, Innovation Research), product design and strategy (UX workshops and audits, user research, UX/UI design), and cloud deployment (AWS, Azure, Google Cloud Platform). They are 2018 Android Certified Agency covered by Time and Forbes, named a Top Mobile Application Development Company in the UK, selected by brands like Abbey Road Studios, HelloFresh, Herbalife, Nestle, Skyscanner and TUI. Its minimum project size is 25,000 USD and hourly rate is 50 USD to 100 USD.
iTechArt Group
iTechArt is a top-tier, one-stop custom software development company with a talent pool of over 1400 experienced engineers. Since 2002, they have helped VC-backed startups and fast-growing technology companies build successful, scalable products that users love. Their forte is agile dedicated teams of brilliant minds who rock in mobile application development. They have over 200 active clients and they are the world's largest dedicated team. iTechArt is listed in 5000 America's Fastest Growing Companies. Its minimum project size is 25,000 USD and its hourly rate is 25 USD to 50 USD. It has over 1200 employees.